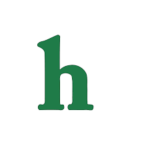 Rapper Ice-T's grandson has been arrested for killing . Elyjah Marrow, 19, is accused of involuntary manslaughter.
Ice-T's grandson arrested for killing his roommate
Police say that Elyjah accidentally shot and killed his roommate Daryous Johnson, also 19, on Tuesday in their Georgia apartment.
"Marrow was not using proper firearms safety when handling the gun," police officer David Baldwin said. "That reckless handling of the firearm is what led to Johnson being accidentally shot and eventually killed."
Multiple charges involved in this case
Ice-T's grandson is also being charged with possession of a firearm while committing a felony, reckless conduct, possession of a stolen firearm, intent to distribute marijuana.
Neither, Ice-T, his wife, Coco Austin, or his daughter, Daryus mother, LeTesha, have spoken out about the arrest.
What are your thoughts on rapper Ice-T's grandson being arrested for accidentally killing his roommate? Tweet us @OMGNewsDaily or leave a comment below.