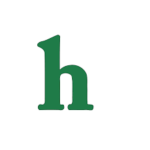 Ian Somerhalder's relationship with ex-girlfriend, Nina Dobrev, might not be great right now, but his romance with girlfriend Nikki Reed is thriving. In fact, Ian reportedly thinks Nikki could be "the one."
Ian Somerhalder thinks Nikki Reed is the one
"His relationship with Nina was what it was — it lasted the amount of time it was meant to last — but with Nikki, he feels like he has found the one," a source tells Hollywood Life.
Meanwhile, Ian Somerhalder and Nina Dobrev have allegedly been battling over Nikki Reed's presence on "The Vampire Diaries" set.
Nina Dobrev not happy about Ian and Nikki's relationship
It seems Reed has been spending a lot of time on the set, and Dobrev doesn't like it. This is reportedly causing huge problems behind the scenes of "The Vampire Diaries," and both Ian Somerhalder and Nina Dobrev have been rumored to be considering quitting the popular series after season 6, which is currently airing the CW.
"If it comes off and looks like he is doing it to mess with Nina's head, it's not the case. He is 100% all in with Nikki and Nina is just an afterthought. He wants the world to know Nikki is his girl and they are having a great time. There is no other drama-filled reason attached to it," the source added.
As all of this is going on, "Vampire Diaries" star Nina Dobrev has reportedly been leaning on her best friend, Jessica Szhor, who is being put in a tough position as she's also good friends with Nikki Reed.
"She's friends with Nikki too so she's trying not to take sides," the source continued. "She's working on getting them to talk things out and make up but she's not pushing; she's definitely on Team Nina if it came down to that."
What do you think about Ian Somerhalder thinking Nikki Reed could be the one? What about Nina Dobrev? Tweet us @OMGNewsDaily or leave a comment below.