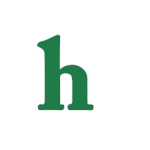 "The Vampire Diaries" stars Ian Somerhalder and Nina Dobrev used to be one of Hollywood's cutest couples, but now they are allegedly at each other's throats on set, and things are looking good for the former couple.
Celeb Dirty Laundry reports that Ian Somerhalder is now getting jealous, but not of Nina Dobrev's love life, (She's been linked to Liam Hemsworth and Orlando Bloom.) but of her blossoming movie career.
Recently, Nina starred in "Let's Be Cops," and has been receiving other offers to star on the big screen, and Ian is hoping he can do the same when his time on "The Vampire Diaries" is over.
Sometimes the transition from a TV actor to a movie star is hard for celebrities, but some of done if amazingly, like Jennifer Aniston.
It seems Nina Dobrev has what it takes to transition in to movie stardom, but will Ian Somerhalder be able to follow in his ex-girlfriend's footsteps?
Ian trying to land movie roles
Ian is smart, handsome, caring, and seems like a genuinely good person. He vied to play the part of Christian Grey in "Fifty Shades of Grey," but that didn't work out, much to fans disappointment, but they're hoping he'll land a movie role in the near future.
Although if Nina Dobrev and Ian Somerhalder begin to star in movies, where does that leave "The Vampire Diaries?"
Rumors are already swirling that their on-set feud, which is allegedly being caused by Ian's new girlfriend, Nikki Reed, may have one or both of the stars quitting "The Vampire Diaries" after season 6, but viewers are holding out hope that the rumors are false.
What do you think about Ian Somerhalder allegedly being jealous of Nina Dobrev's movie career? Tweet us @OMGNewsDaily or leave a comment below.