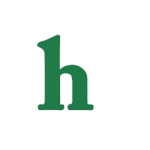 Is Ian Somerhalder dating Nikki Reed? The "Vampire Diaries" star was spotted going for a sweaty jog in L.A. with the former "Twilight" star.
Ian Somerhalder dating Nikki Reed?
For days fans have been talking about the rumors that Ian and Nikki were growing close, and now they're nearly convinced the two are Hollywood's hottest new couple.
Ian Somerhalder and his ex-girlfriend, "Vampire Diaries" co-star Nina Dobrev, were two of Nikki Reed and her ex-husband, Paul MacDonald's best friends, but now that Nikki and Paul of split, and Ian is single as well, could the two be taking their friendship to the next level?
Ian Somerhalder and Nina Dobrev still friends
Although Ian and Nina have split, and still work together, they have remained close friends, with a great amount of respect between them. So, if Somerhalder has decided to move on with Nikki Reed, then Nina would likely be supportive of the relationship.
What do you think about the possibility of Ian Somerhalder and Nikki Reed dating? Tweet us @OMGNewsDaily or leave a comment below.