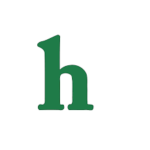 Hugh Jackman faces health scare
Hugh Jackman has revealed that he has had a second skin cancer scare recently, the second in six months.
The X-Men star posted a photo of himself on Intstagram Thursday revealing a bandage across his nose and the caption,
"Another Basel Cell Carsinoma [sic]. All out now."
This is the second time in less than six months the actor has been under the knife to remove a suspicious spot.
Jackman thanked his team of doctors for their top notched work and dedication and sent out a very important message to his fans.
Jackman urges fans to use suncreen
"PLEASE! PLEASE! WEAR SUNSCREEN!"
Hugh Jackman had a similar skin cancer surgery back in November.
Jackman, 45, is best known for his roles in hits such as Wolverine, in the  X-Men film series, as well as for his leads in popular films including Kate & Leopold, Van Helsing,The Prestige and Les Miserables. 

Hugh Jackman is currently on board for the future film Pan.
Pan will center the story on how Pan, and the man who becomes Captain Hook start out as friends, with Hook working as a member of the crew on Blackbeard's (Hugh Jackman) pirate ship.
HND wishes Hugh a speedy recovery and urges all to heed his warning and use sunscreen, skin cancer is serious business folks!