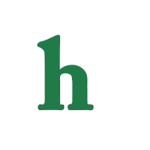 Lifetime's "Flowers In The Attic" sequel "Petals On The Wind" will premiere this weekend, but fans of the V.C. Andrews book will note that there are some serious changes from the book to the movie adaptation.
What to expect in 'Petals On The Wind'
So, what cans fans expect from the Lifetime movie version of the story? Well, in the book, "Petals On The Wind" picks up right where "Flowers In The Attic" left off, which the escape of Chris, Cathy, and Carrie from Foxworth Hall.
The children are taken in by a lonely doctor named Paul, whom Cathy begins another unhealthy relationship with, and Chris becomes increasingly jealous of. His story is very interesting, but cut out of the movie entirely.
The movie will jump ahead in the "Petals On The Wind" story to an adult Chris and Cathy, whom are pursuing their own dreams of becoming a ballet dancer and a doctor, while Carrie becomes a social outcast.
'Flowers In The Attic' sequel changed for TV movie
Meanwhile, the romance between Chris and Cathy will be played up for the "Petals On The Wind" movie, which is, let's face it, what fans want to see.
The Dollenganger's are all haunted by their time in the attic, as their mother Corrine is enjoying her inheritance money with new husband Bart Winslow, and pretending that she never had children.
While the movie looks very good, especially since the network only allowed 2 hours, including commercials for the movie. While things were taken out, and other things added the story should flow nicely and make sense, but it will never be a substitute for the amazing writing that is V.C. Andrews "Flowers in The Attic" series. (We suggest you read them if you already haven't!)
Are you excited to watch "Petals On The Wind?" Tweet us @OMGNewsDaily or leave a comment below.