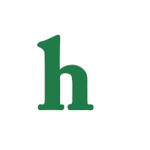 "How I Met Your Mother" is one of those rare shows that people connect to, love, and look forward to each week.
"HIMYM" was truly the "Friends" of its generation, and came at a time when TV fans were missing Ross, Rachel, Joey, Monica, Chandler, and Phoebe on their screens.
The comedy made us fall in love with the characters, and had us laughing along with their jokes, and tearing up during their raw moments.
What will miss most about 'How I Met Your Mother'
As the series comes to an epic end, we're remembering everything we'll miss about our Monday night show when it's gone.
The friendships – The group had a bond different than most friendships.
The catchphrases – "Legendary," "Wait for it," "Suit Up," and "Bro," are just a few of the terms that "HIMYM" has made popular.
The music numbers – We love all the music numbers from the series, including season 9's big solo by the mother herself on the ukulele.
Interventions – Whenever we find ourselves getting obsessed with something we stop and think, "Do I need an 'HIMYM' style intervention?"
The websites – Yes, Barney's blog is real, and so is notafathersday.com and lilysinlabor.com and tedmosbeyisajerk.com. How cool is that?
The minor characters – Wendy the waitress, The Blitz, The Captain, Scooter, and more. We'd love seeing them pop up from time to time.
Marshall and Lily's love story – Seriously, the best couple ever, right?
Robin's struggle – Robin has changed so much over the past 9 seasons, and has really opened up and learned to trust her friends, who are very much her family, instead of always going it alone.
Barney's suits – Neil  Patrick Harris is the best dressed man on TV.
Ted's story – Knowing that Ted's story is over makes us sad. Come on, who can tell a story better than Ted?
Robin Sparkles — She's so rad!
The Ducky Tie — Where can we get one of those?
The Mystery — "HIMYM" had a special way of making us wait for it!
Ted's faith — Ted may have had his moments of weakness, but he never gave up hope that he would find his perfect match.
McClarren's Bar — Much like the bar in "Cheers," or Central Perk in 'Friends', McClarren's was the sight of some seriously memorable moments for the show, and the five characters sitting around their favorite booth.
What will you missed most about "How I Met Your Mother?" Tweet us @OMGNewsDaily or leave a comment below.