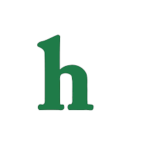 "How I Met Your Mother" fans have been waiting for years for "The Pineapple Incident" to finally be explained.
How I Met Your Mother pineapple incident explained
"HIMYM" viewers know that in one 2005 episode Ted woke up after a forgetful drunken night to find a pineapple (and a girl, Trudy) in his bedroom.
Marshall and Ted tried to figure out where the fruit came from, but eventually gave up, as it seems like a lost cause.
Deleted scene reveals how Ted got the pineapple
Now, thanks to a deleted scene from the "How I Met Your Mother" series finale, we finally know exactly where the pineapple came from.
In the scene at The Captain's house, Ted sees a pineapple outside of Zoe's ex-husband's door. Just after The Captain tells Ted that it's okay to steal one thing from him (Zoe) but not two, he tells Ted that he keeps a pineapple outside his door in FarHampton and in the city as an old sea tradition.
Ted then remembers drunkenly stealing the Pineapple from The Captain's door step back in 2005, which explains the "How I Met Your Mother" pineapple incident.
Fans are still in love with "How I Met Your Mother" and the cast/story of it all, and it's already being greatly missed as the new shows return this fall.
What do you think about the "How I Met Your Mother" pineapple incident finally being explained? Tweet us @OMGNewsDaily or leave a comment below.