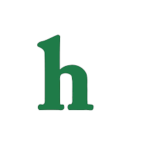 "How I Met Your Mother" is set to end it "legendary" run on Monday night, and fans are going to miss the show greatly.
'How I Met Your Mother' series finale — 'Last Forever Part One and Two'
In the "HIMYM" series finale, titled "Last Forever Parts One and Two," Ted will finally finish telling his children the story of how he met their mother.
Everything viewers have been wondering, waiting for, and watching over the past nine seasons will finally come to an end tonight.
"How I Met Your Mother" execs have promised to tie up all the loose ends from the show, and end it with humor, dignity, and emotion.
The "HIMYM" cast has been all over the media as of late, and they've all revealed the finale scenes are extremely emotional, as viewers may want to have the tissues ready for this series finale.
We'll recap the final episode, so check back after the hour-long show for the full recap, which will be posted below.
How I Met Your Mother series finale recap
The series finale opens with a flashback to 2005 and the gang is getting to know Robin a bit better, and they tell her she's in their gang for life.
Later, Barney and Robin dance at their wedding reception, and Ted tells Lily and Marshall he's looking forward to moving to Chicago, as he sees the mother for the first time.
Barney remembers "the bass player" from their talk outside the drug store. Barney says she's perfect for Ted, and wants to play "Have you met Ted?" but Ted says he has to go.
Ted says goodbye
The entire gang goes outside to say their goodbyes and Ted has an emotional personal goodbye with each one of them.
Barney gets upset because he doesn't know who he's going to high five with Ted gone, so the two decide to give each other one last epic high five, or "high infinity."
It cuts to Ted waiting for his train, which is 45 minutes late, and the lady at the train station tells Ted to go back and meet the bass player because it might be destiny, and then sees his future wife waiting on the train as well.
Flash forward to the next day Marshall and Lily are bummed about Ted being in Chicago. They walk into the bar and see him there, and he tells them he's not moving because he met a girl. When he tells them it's the bass player, they say they love her!
Marshall thinks Ted's going to blow it with her, but Lily thinks it's different.
Barney and Robin are having problems
Another flash forward to 2015 and Robin and Barney are traveling a lot for her job, and Barney's not happy about it.
Meanwhile, Ted is busy planning his wedding, and wanting to spend all their money.
Ted's future wife comes in and tells him they have to change the wedding date because she's pregnant.
Flash forward to 2016 and Ted has a baby, and his house is finished. The gang is all there and Marshall is not happy about his job, hoping he'll get to be a judgeship again.
Robin and Barney are still having problems about all their traveling, and they realize their not happy. Robin asks Barney if he wants out of their marriage. Robin and Barney tell the group that they got divorced.
Ted is angry that the couple got divorced without telling their friends. Barney and Robin tell them that they're okay, and Lily is very upset, thinking they have to choose sides.
Robin and Barney say they can still be friends, and Lily and Marshall reveal they're pregnant with baby number three.
Lily makes them all promise they'll always be there for big moments.
Robin's the odd man out
Lily and Marshall need to move somewhere bigger as their family expands, and throw a big party. Robin comes and it's been a long time since they've seen her.
Robin and Barney have an awkward encounter at the party, and Ted is still wearing the hanging chad costume, Robin remembers a special moment with Ted on that roof in the past. When she see Ted and his wife she takes off.
Lily tells Robin she can't leave, and Robin tells her that the "gang" is a married couple, her ex-husband, and the man she probably should have ended up with.
"It's never gonna be how it was. It can't be," Robin tells Lily, adding that them all hanging out at McClarens and being "young and stupid" is over.
Barney…the dad?!
Forward to 2018 and Ted, Lily, and Barney are at the bar waiting for Marshall. Barney is very excited about it, but Lily and Ted want to go home early to put their kids to bed.
Marshall comes in and tells them that he's going to be a judge, and they spend the night celebrating his achievement, and they end up staying up late.
It's now 2019 and Ted and the mother are STILL night married, but they are at robots vs. wrestlers. (Can you believe they aren't married?!)
Barney tells the group, minus Robin, who doesn't seem to hang out with them anymore, that one of the girls he slept with is pregnant.
Barney is freaking out about becoming a father and tells his friends he's too old to become a father.
In 2020, Ted, looking handsome and grey, takes his daughter to see his building, and runs in to Robin.
Later, Ted tells Marshall and Lily about his meeting with Robin, who are not happy that she's stayed away from them.
Barney has a daughter, whose name is Ellie. When he holds her for the first time he falls in love. "You are the love of my life. Everything I have, and everything I am is yours," he tells his daughter, as he finally found the one girl he could make a commitment to.
It's Ted's wedding day…finally!
It's been over 7 years since Ted proposed to the mother, and so he does it again, and they finally set a date to wed.
The gang gather at the bar for Ted's wedding day and Barney is tired from staying up all night with his baby girl.
Barney has completely changed his attitude towards young women now that he's a father. "I have officially seen everything," Lily says. "Not everything," Marshall tells him as Robin walks in.
Robin enters the bar and they're all finally back together after so long. Lily and Robin are in tears. Robin congratulates Barney and his baby.
Marshall tells them all that he's running for supreme court.
Robin tells Ted that the mother called her and told talked her in to coming, and she takes a photo of the gang before the wedding.
"Do you have any idea what happened right here, in this very bar?" Marshall asks some young kids. "All kinds of stuff," he says.
Lily makes a toast praises Ted's emotional journey.
Ted tells his kids that he knew their mother, and that it took them so long to find each other, so that he learned to love her to the fullest every day, even when she got sick.
We learn that Ted's wife's name is Tracy McConnell as we see them meet for the first time, and discuss how they both have the yellow umbrella, and they both just know.
It's all about Ted's love for ROBIN
"And that kids, is how I met your mother." Ted tells his kids. Ted's kids tell him that the story is all about how he's still in love with Aunt Robin.
Ted's daughter tells him that their mom's been dead for six years, and that he needs to move on.
Instead of calling Robin, he goes over to her house with the blue French horn, and that's the end.
Are you sad to see the "How I Met Your Mother" series finale? Tweet us @OMGNewsDaily or leave a comment below.