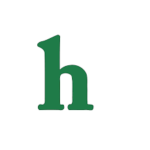 "How I Met Your Mother" fans all have very strong opinions on the show's season finale. However, one thing they can all agree on is that there were a few unanswered questions.
'How I Met Your Mother' questions to be answered in season 9 DVD
Well, rest assured "HIMYM" fans, we'll hopefully get those questions answered with the season 9 DVD box set is released this fall.
The show's creators, Carter Bayes and Craig Thomas will be answering some lingering questions from the series on the DVD, Entertainment Weekly reports.
"There may be a few mysteries you think you've seen the last of, but there might be a little something later,"Thomas revealed. "Without giving too much away, we toyed around with creating a little video to be released sometime after the series finale to sort of pay off one last little thing."
What mystery will be solved?
We're thinking the video will be about the pineapple incident, which never got answered!
"I know a nagging question from the show might be released as a DVD extra and I did shoot it," Josh Radnor, who played Ted Mosby on "How I Met Your Mother" revealed. "But I feel I might not have approval to say what it is, so I'm just going to plead the Fifth."
While we're thinking it's all about the pineapple it could also have to do with the mother's death, as it was never made clear what exactly she died from.
Another possible option is Barney's baby mama. Who in the world was the mother of Barney's daughter? We were waiting for it….to be his former fiancé, Quinn, but it was never answered.
What do you think about the "How I Met Your Mother" mystery that will be answered in the season 9 DVD? Tweet us @OMGNewsDaily or leave a comment below.