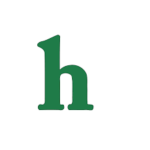 The "How I Met Your Mother" series finale left us torn, and wanting more, and seemed to raise more questions and give answers.
We're breaking down the best and worst of the finale, because, well, we're not over the ending just yet.
The good:
We finally see Ted meet the mother.
We learn the mother's name, Tracy McConnell.
Marshall and Lily have a third child.
Barney finds his true love in his daughter.
Ted's kids finally get some dialogue.
We get to see Ted's wedding.
We see the moment Ted learns he's becoming a father for the first time.
Robots vs. Wrestlers is always a good time.
Marshall becomes a judge.
Another Halloween party, and Ted's the hanging chad!
Ted shows his daughter the building he designed.
Robin's career takes off and she's famous.
The Bad:
Barney and Robin get divorced after 3 years.
We never learn the name of Marshall and Lily's third child, or see it, or them with their growing family.
Ted and the mother don't get married until 5 years after their engagement. (That's not like Ted!)
Robin loses touch with the group for a long time.
Ted's wife gets sick and dies, but we don't see any other details about it.
We realize the entire "How I Met Your Mother" story has been all about Ted's love for ROBIN!
Ted's words of love for the mother are great, but we didn't see enough of the two together.
Ted and Robin end up together at the end, six years after Ted's wife has died.
We were all over the place during the "How I Met Your Mother" series finale, and we think this is one we'll be dissecting, discussion, and debating for months to come.
In fact, we'll never be able to watch an episode of "HIMYM" the same again knowing what we know now.
What did you think of the "How I Met Your Mother" series finale? Tweet us @OMGNewsDaily or leave a comment below!