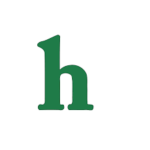 The "How I Met Your Mother" series finale is all anyone is talking about today. While some fans loved it, other were left feeling cheated.
'How I Met Your Mother' ending: Was it all wrong?
The "HIMYM" creators revealed via Twitter that "We wrote a comedy with dramatic elements till the very end. Thanks for taking that ride with us. #HIMYM… We did a finale about life's twists and turns and that is not always what happens…but THANKS."
However, no matter how they chose to end the series, a lot of fans have their own ideas on how it should have ended.
Should the final episode been drawn out into a whole season?
In the "How I Met Your Mother" series finale we got to see some great glimpses of Ted's life with Tracy aka "The Mother." The couple's wedding, their first pregnancy, hanging out with the group, ect. The problem was, they were just glimpses.
Instead of drawing out Barney and Robin's wedding weekend, only to have them divorce in the next episode, the show should have taken all those wonderful stories and made them into episodes in the season, or done a season 10 with those story lines.
We would have loved to see whole episodes dedicated to Lily's third pregnancy, Barney and Robin's marital issues, and just more of Ted and Tracy's love story, especially since she passes away. Then, maybe then, would we have felt better about Ted ending up with Robin six years after his wife's death.
It's just not sitting well with us, and so many other fans. But…it's now all in the past.
How do you think "How I Met Your Mother" should have ended? Tweet us @OMGNewsDaily or leave a comment below.