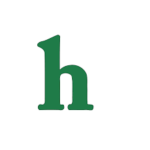 The "How I Met Your Mother" series finale ending is still a hot button issue among fans. However, one fan took it upon himself to re-edit the ending and make it "better."
'How I Met Your Mother' alternate ending made by fan
In the real "HIMYM" ending, Ted reveals his wife is dead, and that he still has feelings for Robin all these years later.
Ted's children tell him to call Robin and tell her he loves her. Instead, Ted gets dressed up and brings her the blue French horn, just like in season one.
Which ending do you like best?
However, in the "alternate ending," Ted tells his kids that he knew he had to love their mother every second of every day, and the show ends with their sweet and adorable meeting.
There is no death, there is no Robin reunion, and no outrage. Although we could have done without the Robin and Barney divorce!
What did you think of the "How I Met Your Mother" alternate ending made by a fan? Tweet us @OMGNewsDaily or leave a comment below.