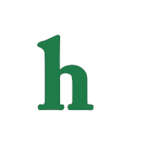 "How I Met Your Mother" is all new on Monday night, and it's finally time for Barney and Robin's wedding. (We've only been waiting all season!)
'How I Met Your Mother': Season 9, episode 22 – 'The End of The Aisle'
In the new episode titled "The End of The Aisle," fans will get to see just how cold Barney and Robin's feet get as their wedding quickly approaches.
Viewers will watch Barney and Robin go crazy in the moments before they say 'I do,' and of course, Ted being the best man, and best friend, talks them both back down to earth.
Ted tells Robin that she loves Barney, and he loves her, and that "doesn't have to make sense, to make sense."
This is the last new episode of "How I Met Your Mother" before the big hour long March 31st series finale, so be sure to tune in to CBS at 8 p.m. and check back her for the recap, which will be posted below.
'How I Met Your Mother' recap: Barney and Robin finally get married
Robin is freaking out as her wedding draws nearer. Robin tells Ted that she thinks it's a bad sign that she never found her locket.
Ted, who has the locket, having tracked it down across the country, gives the necklace to Barney, and tells him to tell Robin he found it.
However, Robin sees through the rouse, and tells Ted she needs someone who is willing to be there for her and not lie to her, unlike Barney. Ted gives Robin a heartwarming speech about how love doesn't have to make sense to make sense.
Robin runs out of the room, and locks Ted inside, and runs straight into "the mother," who calms her down and tells her to take 3 deep breaths. When Robin opens her eyes she sees Barney standing there, and all is okay again.
Meanwhile, Barney is trying to write his vows quickly before the wedding with a little help from Marshall and Lily. However, when Barney points out that their vows were unrealistic. So, they quickly say their new, "real" vows to each other.
Barney and Robin finally get married in front of all their friends and family, and as Ted said, it was "legendary."
Are you a "How I Met Your Mother" fan? Tweet us @OMGNewsDaily or leave a comment below.