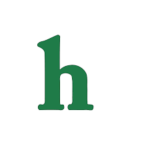 "House of Cards" actress Elizabeth Norment's death has been confirmed by her sister Kate, who reveals Norment passed away on October 13, at the Memorial Sloan Kettering Cancer Center in New York City.
Netflix's "House of Cards" actress Elizabeth Norment loses battle to cancer
Elizabeth Norment is best known for her role as Nancy Kaufberger, Frank Underwood's (Kevin Spacey) secretary on the Netflix hit "House of Cards."
"House of Cards" cast mourns loss of former cast member Elizabeth Norment
Norment starred along Spacey on the first two seasons of the popular drama. HOC is just a dent in the long line of acting credentials and accomplishments that Elizabeth Norment is known for. Her acting career dates back through three decades of television and film entertainment which also includes roles on "Law & Order," "The Woman in Red," Party of Five" and "Romy and Michele's High School Reunion."
Beau Willimon Netflix's producer of "House of Cards" honored Elizabeth Norment's passing stating, 'She was a talented actress, a warm soul and a good friend to us all.'
Her most recent roles included guest spots on "Blue Bloods" and the TV miniseries "Political Animals."
Elizabeth Norment is survived by her mother, sisters, brother, and six nieces and nephews.
Norment's death was first confirmed to The Hollywood Reporter by her sister.
Netflix's "House of Cards" is an adaptation of BBC's mini series that is based on the Michael Dobb's novel. The popular political drama consisted of thirteen episodes first aired on Netflix in it's entirety on February 1, 2013, and was followed by second season debuting on February 14, 2014.
"House of Cards" Season 2 debut Netfix happily announced that  ten days prior to the release of the second season, Netflix announced that the show had been renewed for a third season. Fans can look forward to Netflix to begin airing "House of Cards" Season 3 in February of  2015.

Our condolences here at HND go out to the family and friends of the late Elizabeth Norment at this difficult time.