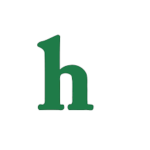 Fans of hit 1993 movie, "Hocus Pocus," which starred Bette Midler, Sarah Jessica Parker, and Kathy Najimy, is getting a sequel!
'Hocus Pocus' sequel in the works
That's right, "Hocus Pocus 2" is in the works, and Tina Fey is producing it, and if we get our way, she'll also star in the movie.
Unfortunately, it seems that the "Hocus Pocus" sequel will not star Midler, Parker, or Najimy. The movie will take place years after the Sanderson sisters were banished from Salem.
Will Tina Fey star in the sequel?
The movie will center around a housewife, (Hopefully, Tina Fey.)  who is related to the Sanderson sisters, and has to team up with a witch hunter to save her children from resurrected witches.
We would love to see Tina Fey and Amy Poheler star in the "Hocus Pocus" sequel together, because, well they're so amazing and funny together, and have high hopes for the film. However, the original will likely still always be our favorite!
What do you think about Tina Fey producing the "Hocus Pocus" sequel? Tweet us @OMGNewsDaily or leave a comment below.