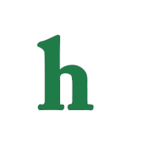 "Hocus Pocus" is one of the most beloved Halloween movies of all time, and it could be getting a sequel. The three stars, Bette Midler, Sarah Jessica Parker, and Kathy Najimy all revealed they would totally do another film together.
'Hocus Pocus' Sequel: Bette Midler, Sarah Jessica Parker, and Kathy Najimy are in!
The "Hocus Pocus 2" talk started when Bette Midler revealed in a Reddit AMA on Tuesday that all three of the Sanderson Sisters want to star in a sequel to the 1993 cult hit.
Within hours of the news going viral, both Kathy Najimy and Sarah Jessica Parker spoke out about wanting to do a "Hocus Pocus" sequel.
Will Disney make it happen?
"The outpouring of love from Hocus-ites has been astounding. The creativity of their Sanderson sisters costumes, posters, artwork, t-shirts, statues, TV stills, photos, compliments and line quotes have blown up social media and I want them to know…We see and appreciate it all. When a film is being shot, you never quite know the impact.. If it'll be a hit or a miss, and..with this one …we hear y'all loud and clear! A sequel is totally in The Disney company's hands— And it will be exciting to see what transpires," Najimy told Buzzfeed of the possible "Hocus Pocus" sequel.
Meanwhile, when Sarah Jessica Parker was asked if she'd be down for "Hocus Pocus 2," she simply answered "Yep I'm in."
Now if Disney would only write an entertaining script that can compete with the beloved first film, then fans will flock to theaters to watch a "Hocus Pocus" sequel in no time. We're thinking possibly Halloween 2016? Make it happen, Disney!
Would you want to see a "Hocus Pocus" sequel? Tweet us @OMGNewsDaily or leave a comment below.