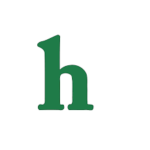 Hilary Duff has revealed that Aaron Carter admitting publicly that he is still in love with her makes her feel "uncomfortable."
During Wednesday's appearance on "Watch What Happens Live" Andy Cohen asked Hilary Duff what she thought about her ex-Aaron Carter "declaring his love" openly to the public?
Aaron Carter still madly in love with Hilary Duff
Last March Hilary Duff split from her husband Mike Comrie and a few weeks after Aaron Carter tweeted his undying love to her posting,
"Don't be that stupid douche that loses the love of your life forever.. Like me," adding, "I'll spend the rest of my life trying to better myself to get back to her. I don't care what ANY of you think."He followed that up a month later, telling "Entertainment Tonight," I'm not gonna give up on Hilary… ever."
Now Hilary Duff has addressed her thoughts about Aaron Carter and his affection for her, "Ugh, I don't know… It was so many years ago. I literally haven't seen him… so, it's uncomfortable."
Cohen then noted, "He's just feeling you on Twitter publicly," to which Duff replied, "It's nice to be felt."
Hilary Duff and Aaron Carter meant to be?
As previously reported Aaron Carter stated that a relationship with Hilary Duff was what he wanted to have now,"I don't know who she is today, she doesn't know who I am today but I would sweep her off her feet if I ever got a chance to again and fix what I did wrong," Aaron Carter said of winning Hilary Duff back.
"I'm going to do everything in my power to fix those relationships in my life just like I want to fix the relationship I had with the love of my life," Carter added, referring to Duff. I'm not gonna give up on Hilary … ever."
Who knows maybe one day these two crazy kids will find their way back to each other, or Aaron Carter will get busted for stalking, make your predictions now.