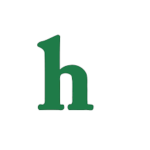 Hilary Duff's divorce is off. The former "Lizzie Mcguire" star has decided to work things out with husband Mike Comrie.
Hilary Duff call off divorce
According to sources, Hilary and Mike's Valentine's Day vacation back in February was intended for them to relax and take some time to discuss their divorce and custody arrangement of their son, Lucca.
However, the vacation ended up being the pair working on their relationship issues, and now Hilary Duff and Mike Comrie have called off their divorce.
"Once they were together with their son Luca in the Caribbean, it got emotional and real. Mike broke down and begged Hilary for a second chance. They've been meeting for hookups ever since, and Hilary's softened and the two are moving forward to see if they can work it out," the insider revealed.
This is great news for the couple, and especially their son. It's great that Hilary and Mike could work through their problems, and hopefully they're still receiving help on the issues, and with communication.
Bad news for Aaron Carter
This is bad news for Aaron Carter, who revealed that ex-girlfriend, Hilary Duff, was the love of his life, and that he wanted to win her back. Sorry, Aaron it doesn't look like that's going to happen now.
What do you think about Hilary Duff and Mike Comrie calling off their divorce? Tweet us @OMGNewsDaily or leave a comment below.