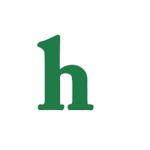 "Here Comes Honey Boo Boo" has been cancelled by TLC. This comes just one day after Mama June made headlines for allegedly dating a child molester who previously molested one of her family members.
'Here Comes Honey Boo Boo' Cancelled After Child Molestation Claims
According to TMZ, Mama June has secretly been dating Mark McDaniel, who only recently got out of jail after serving 10 years in prison for forcing oral sex on an 8-year-old.
Mama June denied dating the convicted child molester, and TLC reportedly didn't believe her, as "Here Comes Honey Boo Boo" has been cancelled most likely because June is putting her children, and granddaughter at huge risk.
TLC Still Helping Honey Boo Boo Family
However, TLC isn't turning its back on the "Honey Boo Boo" clan, saying, "Supporting the health and welfare of these remarkable children is our only priority.  TLC is faithfully committed to the children's ongoing comfort and well-being."
Sources tell the website that TLC has offered to pay for tutors and counselors for the children.
TLC is no stranger to reality TV scandal. Jon and Kate Gosselin, stars of "Jon and Kate Plus 8" gave the network plenty of experience in crisis control, and The Duggar Family of "19 Kids and Counting" has also been in the spotlight for multiple things.
What do you think about "Here Comes Honey Boo Boo" being cancelled after claims that Mama June was dating a child molester surfaced? Tweet us @OMGNewsDaily or leave a comment below.