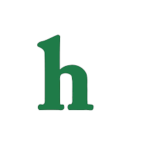 Harry Styles of One Direction has reportedly revealed that he would really like everyone to just stop talking about his past relationship with Taylor Swift.
This is one of the 1D singer's biggest pet peeves according to reports. Harry Styles get super annoyed that not just his fans, but everyone seems to be too preoccupied with the brief fling that he and the "Shake It Off" hit maker shared once upon a time.
Rumor has it that Taylor Swift is still so salty over her relationship status that she has just released another song about him.
Harry Styles is ready to push on past all of this past T-Swift stuff and feels that they BOTH should be over it by now and move on so that they can feel comfortable in any new relationships that are in their future.
Sources close to Harry stated,"Harry keeps hearing people talk about him and Taylor and he hates it. The guys from One Direction are making fun of him about it as well and it's making him feel uncomfortable, so he can't wait until he has a serious girlfriend. It won't be easy, but Harry feels it will get all the talk about him getting back together with Taylor or liking Taylor out of people's minds.
"Harry is over that relationship and wants everyone to know it! In his eyes, being in a relationship with another girl will do the trick."
Since Harry Styles and Taylor Swift's break up Harry has dated more than a handful, or two of women. Though he has not had a serious, long lasting relationship, Harry does not seem to have any problems finding a long list of women who are more than anxiously awaiting a chance to date him.
Taylor Swift on the other hand, has made it clear she is not too interested in dating anyone seriously at this time, she is all about her music right now, do you think T-Swift will pen a Harry Styles hit number three soon, or does she just need to move on now?
Check out Taylor Swift today on Ellen to see what she has to say if anything about Harry Styles.