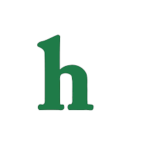 Harry Styles of One Direction reveals he is concerned about the alleged talk of someone attempting to sell his vomit on eBay.
Harry Styles vomit sale rumor continues to grow
The singer reveals during a recent interview that this latest rumor is "worrying" on BBC Radio 1. The Harry Styles vomit sale rumor started just after it was reported that Styles recently felt ill on the Los Angeles freeway, pulled over to vomit, and someone saw the One Direction singer waited until he left and scooped up the nasty stuff advertising it for sale on eBay.
When the radio talk host asked if anyone had purchased Harry Styles' vomit yet, one Direction band member Liam Payne chimed in stating, "I saw that thing. That's weird."
Harry Styles reveals he is weirded out by vomit sale talk
Harry Styles revealed that he that become ill after a "very long hike," but the events and speculation that have followed the October 12 event have taken a "very strange turn."
A mass discussion then broke out at the station with all of the One Direction members getting weirded and grossed out about the thought that someone would even want to pick up the puke, never less buy the stuff.
Styles stated, "It's worrying that this is the world we live in."
Gossip Cop reported that at this time that there is not an auction listing active for Harry Styles' vomit, but it does appear that many fans are visiting the site to look and see for themselves as to whether or not this rumor has any truth to it.
What is true is that Harry was photographed getting sick on the road, and later a phone posted a sign at the spot that advertises that Harry Styles threw up in here on 10-12-14.
Here is a thought if the person who photographed Styles was there and posted the sign, is it possible that they also started the rumors, or possibly did pick up the vomit? There are no limits as to what some will do to make a quick buck these days, no matter just how gross they may be.
What do you think about the alleged auction of Harry Styles vomit?