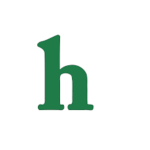 One Direction member nude pics?
Harry Styles naked photo is causing quite a stir among female fans of the pop band One Direction today in hopes of the fans catching a peek at their pop idol's goods.
But before you get to excited remember that Harry Styles is known as a bit of a prankster and when you look at the photo take into mind that Harry is sitting in a room full of dudes watching boxing.
In what appears to be a Harry Styles naked photo, looks can be very deceiving.
Now you see it, now you don't Harry Styles naked Instagram pic
The pic was posted and quickly deleted by by Harry's cousin Matt Selley. The picture portrays what Seems to be a very naked Harry sitting back and relaxing with his feet up in a recliner, just chillin' and watching a boxing match with his pals.
The full on frontal view of Harry Styles is however, blocked by Harry's hand and his cousin's head in the photo, leaving the rest to the imagination of One Direction fans. Now, is Harry really naked, or is he just giving off the illusion of nudeness to tease fans, If he is naked, so be it.
But it does pose an interesting question… Why would Harry Styles be naked while watching television on a room with other guys, wouldn't that just be uncomfortable for the other guys?
As previously reported, the guys from One Direction have been under fire after a video showing two of the group's member's Zayn Mayik and Louis Tomlinson smoking what appears to be a marijuana joint.
Fans and parents were both showing some support, but mostly disappointment in the group wanting an apology. On a more serious note a disturbing Twitter trend broke out with the hashtag #CutForZuis that sparked great concerns worldwide.
Today some One Direction fans are wondering if their beloved and adore pop band idols are going a stray becoming more like Justin Bieber.
What are your thoughts on Harry Styles naked photo and the guys of One Direction's recent behavior?