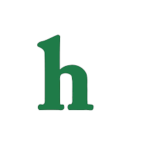 Harry Styles says he's lucky to be in Taylor Swift's songs. The One Direction member formerly dated the "Blank Space" singer, and she's written songs such as "I Knew You Were Trouble" about her ex-boyfriend.
Harry Styles Lucky to be in Taylor Swift Songs
Although Taylor Swift is known for writing songs about all of her ex-boyfriends such as Taylor Launter, John Mayer, Joe Jonas, Jake Gyllenhaal, and Conor Kennedy, Harry Styles is likely the only one who thinks he's lucky to be in her songs.
"We write from personal experience, and I think everyone does, so it would be hypocritical of us to be like, 'Oh you can't write about us,'" Styles said. "And they're really good. They're good songs. So I'm really lucky in that sense."
Harry Styles gives Taylor Swift due respect
It seems that although Harry Styles may not like being dubbed the guy from Taylor Swift's songs, he does respect Taylor's right to write about her personal experiences, and believes she's talented and that her songs are good. That seems like quite the compliment from an ex-boyfriend that Swift is dissed more than once.
Recently, Taylor Swift released her latest single, "Blank Space," in which she plays a crazy girlfriend in the talked about video.
While Harry Styles and Taylor Swift's relationship allegedly ended badly, perhaps there is room for these two to be friends at the very least. We commend Harry for taking the high road!
What do you think about Harry Styles feeling lucky to be in Taylor Swift's songs? Tweet us @OMGNewsDaily or leave a comment below.