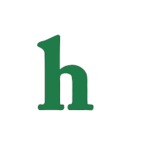 Harry Styles may have a new girlfriend. The One Direction member was spotted out at a Coldplay concert with Nickelodeon star Daniella Monet, best known for her role as Trina on "Victorious."
Harry Styles dating Daniella Monet?
Harry Styles tried to keep a low profile, but according to Hollywood Life, he was spotted, and he wasn't alone.
Daniella Monet was by his side during the Coldplay concert, which was also attended by Jennifer Lawrence, who is reportedly dating the band's frontman, Chris Martin, Us Weekly reported.
Meanwhile, Daniella Monet has made no secret about the fact that she's a big One Direction fan. On Sept. 13 she tweeted that she was "enjoying the One Direction concert," she was at, and if Harry Styles is her boyfriend, who could blame her?
Harry and Daniella: Just friends, or much more?
In the past Harry Styles has been linked to a gaggle of girls, but most famously dated Taylor Swift.
However, Harry and Taylor, or "Haylor" as fans like to call them, did not end their relationship on good terms as Styles allegedly cheated on Swift while the couple were on vacation.
Taylor Swift went on to write "I Knew You Were Trouble" about Harry Styles, and was later seen telling him to "shut the f—k up" during the MTV VMAs.
Now that news that Harry Styles and Daniella Monet have been hanging out has been made public, fans will definitely be on the lookout for more signs that these two are an item, as One Direction fans don't mess around when it comes to Harry and the rest of the guys.
What do you think about One Direction member Harry Styles being spotted with Nickelodeon star Daniella Monet? Do you think they're dating? Tweet us @OMGNewsDaily or leave a comment below.