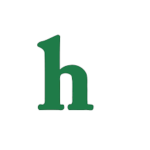 Harry Styles has sparked rumors that he may be bisexual after a recent One Direction appearance and interview.
Harry Styles bisexual?
According to The Gossip Center, Harry Styles and the rest of the One Direction gang were promoting their new book, "Who We Are," when he and bandmate Liam Payne fielded a question about their favorite qualities in a woman.
"Female. That's a good trait," Liam immediately answered. "Not that important," Styles shot back, sparking the rumors that he may like both women and men.
Of course One Direction fans went crazy on Twitter spreading the possible news around among the fan base.
One Direction fans speak out in support
"@Harry_Styles you're all over the news Harry, if you're gay or bisexual we will continuously support you no matter what. We love you," one fan tweeted.
From there, another One Direction lover wrote, "@Harry_Styles i'm proud of you ! , support you , and love you ! , Gay, straight , bi-sexual whatever!!"
While the Harry Styles bisexual rumors aren't new, it seems the One Direction singer has already spoken out about them when he was previously asked if he was dating his deejay friend Nick Grimshaw. He stated, "We're not dating, no. We're just friends. Bisexual? Me? I don't think so. I'm pretty sure I'm not."
Harry Styles was likely joking when he made the comment about females with Liam Payne, or perhaps he just likes to start a little controversy. Either way, it looks like his fans are supporting him.
What do you think about the Harry Styles bisexual rumors? Do you think the One Direction member is hiding something? Tweet us @OMGNewsDaily or leave a comment below.