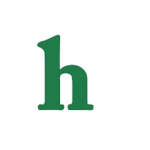 'Star Wars' star injured during filming
Harrison Ford was taken to a local hospital earlier today after being injured earlier today on the "Star Wars" set.
During the filming of "Star Wars: Episode VII" Harrison Ford injured his ankle according to a Disney rep and was transported to a nearby hospital for treatment.
The accident occurred according to reports after Harrison Ford was hit by a door on the Millennium Falcon.
Harrison Ford injury recovery
Ford's rep reveals that the injury will not affect the 71-year-old actor's filming schedule and things will progress as originally expected.
The new "Star Wars" story will be set 30 years after the events in 1983's Return of the Jedi.
The new J.J. Abrams film stars will include actors, John Boyega, Daisy Ridley, Adam Driver, Oscar Isaac, Andy Serkis, Domhnall Gleeson, Lupita Nyong'o and Max von Sydow, who will join the original stars of the saga, Ford, Carrie Fisher, Mark Hamill, Anthony Daniels, Peter Mayhew and Kenny Baker.
Here is to a speedy and full recovery Harrison Ford!