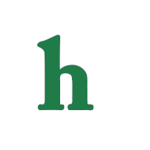 Goonies 2 is going to happen
Goonies director Richard Donner has confirmed that their will be a Goonies sequel, starring the original cast.
Goonies' director Richard Donner was recently signing autographs for fans in Beverly hills when he announced the news about the sequel.
Donner claims he wants to have the original cast members in the film, but it is not for sure whether they will only be appearing in cameos, or a new story will develope around the original cast twenty eight years later.
The original film stared:
Sean Austin as Michael "Mikey" Walsh
Corey Feldman as Clark "Mouth" Devereaux
Ke Huy Quan as Richard "Data" Wang
Josh Brolin as Brandon "Brand" Walsh
Jeff Cohen as Lawrence "Chunk" Cohen
Kerri Green as Andrea "Andy" Carmichael
Martha Plimpton as Stephanie "Stef" Steinbrenner
John Matuszak as Lotney "Sloth" Fratelli
Goonies sequel plans in the works, should this happen, or be left alone
The 1985 pop culture hit was directed by Richard Donner. The screenplay was written by Chris Columbus from a story by executive producer Steven Spielberg.
The film's plot features a group of pre-teens who live in the "Goon Docks" neighborhood of Astoria, Oregon and who are fighting to save their homes from demolition, and in doing so, discover an old Spanish map that leads them on an adventure to unearth the long-lost fortune of One-Eyed Willie, a legendary 17th-century pirate.
Do you think a Goonies Sequel will be as awesome as the original comedy hit, and should it star the original cast, or be recast?
Share your thoughts on how Richard Donner should approach the Goonies' sequel.