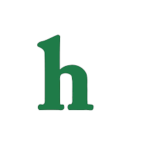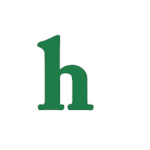 Glen Campbell is reportedly declining in health at a rapid rate according to sources close to the family of the legendary country singer, claiming he has last his will to live.
Glen Campbell continues to battle Alzheimer's Disease
As previously reported, Glen Campbell was diagnosed with Alzheimer's Disease and has now given up on fighting the disease and is living out his final days at a Nashville care "mumbling incoherently," and unable to recognize his family and friends.
Last May Glen Campbell's wife Kim Woolen revealed that Campbell's illness was progressing to the point that it was unlikely that he would ever be able to perform again.
Campbell's disease is taking it's toll on Glen and his family
Glen Campbell, 78, is now forced to live out his last days in a special Alzheimer's care facility to aid in his care. Woolen describes Glen Campbell's disease as "absolutely heartbreaking."
Recent photos obtained by the National Enquirer sadly reveal a frail, confused-looking Glen attempting to play his guitar inside the facility,without much success.
"He's lost the will to live," an insider tells The ENQUIRER. "Behind closed doors, he spends most of his time mumbling incoherently."
Best known for numerous hit songs including, "Rhinestone Cowboy," Glen Campbell, who has been married four times and is the father of eight children, is spending his final days with his wife and family who spend everyday with the legendary country singer.
Debby Campbell, Glen's daughter stated to NE, "Sometimes he'll think, 'Now Honey, are we doing the show tonight?' Cause he's thinking we're in a hotel on the road. My dad does not deserve to be where he is. He just doesn't."
Glen Campbell fans can look for the singer's documentary "I'll Be Me" which will be released on October 24, documenting Glen's farewell tour.
Fans continue their support sending an over whelming out pour of prayers and kind thoughts through the social media to Glen and family during this difficult time.