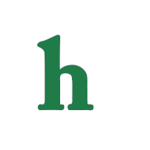 As season 5 of "Glee" winds down details about the 6th and final season of the beloved Fox show are coming in, and they are more than surprising.
'Glee' final season details revealed
The show's creator, Ryan Murphy, has confirmed that "Glee" will time jump for the next season, which will not be set in New York City.
While Ryan won't give away too much he says that season 5 will end with an explosive bang, and the season 6 will show the repercussions of that.
Also, former cast members will be back as well, but the number of series regulars will shrink.
'Glee' season 6 will time jump, move out of NYC
Murphy also revealed that he and the writers have quite figured out what to do with Rachel and her love life as of yet. Is she ready to move on after Finn's death? It's a tough choice, and Ryan's even been looking to actress Lea Michele for guidance.
However, the series will end with Rachel and Mr. Shue. "It returns them to their origins, how they felt about each other when they were all much younger and everything was idyllic," Murphy said.
What are your thoughts on the surprising details about the final season of "Glee?" Tweet us @OMGNewsDaily or leave a comment below.