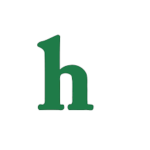 "Glee" season 6 won't premiere until early 2015, but since it's the final season of the show some big things will be happening.
'Glee' season 6 spoilers: Brittany and Santana engaged?
According to the latest "Glee" spoilers, one of the big story lines of the final season will be with Brittany and Santana and the rumor of their possibly engagement.
It seems "Glee" will be tying up all the loose ends as well as creating the futures of the show's characters. Rachel, Kurt, Blaine, Brittany, Santana, Mercedes, Sam, Artie, and hopefully the others like Puck and Quinn's fates will all be revealed in season 6.
Happy endings for all?
Will the beloved "Glee" couples Brittany and Santana and Kurt and Blaine get their happy ending? Will Rachel finally find love after Finn's shocking death? All will be revealed when the series returns for its final season after the first of the year on Fox. Until then, it's all just a waiting game.
What would you like to see happen on "Glee" season 6? Tweet us @OMGNewsDaily or leave a comment below.