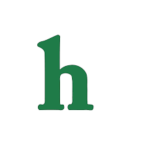 The "Glee" season 5 finale is set to shock fans, who will then be waiting for a long time, 2015 in fact, for season 6 to premiere.
'Glee' season 5, episode 20 — 'The Untitled Rachel Berry Project'
In season 5, episode 20, titled, "Untitled Rachel Berry Project," a huge bomb will be dropped and fans will be stunned.
Rachel will receive the opportunity of a lifetime when a famous TV writer offers her a huge TV debut.
Meanwhile, Mercedes and Sam will make a huge relationship decision as they take very different and separate career paths.
Blaine's career is booming, and taking off faster than he anticipated, but that career will force him to reveal a secret that will either make or break his relationship.
Blaine is also seen in bed with Brittany in the promo, and ever Gleek desperately wants to know what that's all about.
'Glee' recap: May 13, 2014
The "Glee" season finale had a little bit of everything. Drama, tears, excitement, and a huge opportunity for Rachel.
As a TV writer comes to stay with Rachel and the gang to write a script for a pilot based on Rachel's life, the group goes through a lot of changes.
Sam lands a huge modeling campaign, but soon realizes that the photographer wants to sleep with him, as he's already on edge because Mercedes won't have sex with him, he gives in and kisses her, and then feels terrible about it, and rushes home to tell Mercedes.
Mercedes then tells him that they have to break up as she's leaving to promote her album on a mall tour, and she doesn't want their relationship to hold either of them back. Brittany shows up and becomes Mercedes back up dancer, and the two plan to meet Santana on the road.
Blaine tells Kurt that he was never going to be in the showcase, and he's furious. However, he realizes that Blaine was only trying to protect his feelings, and they make up.
During the showcase, Blaine calls Kurt up on stage and they sing a duet together, which everyone loves.
Sam decides that it's time for him to go back to Ohio, Artie is still and film school, Mercedes and Brittany leave for the tour, Blaine moves in with Kurt and Rachel, and then Rachel gets the news that the network loved the script, and she is going to L.A. to film the pilot.
The gang in scattered yet again, and following their dreams in a big way. We can't wait to see what life has in store for them when we see them again in season 6.
Are you a "Glee" fan? Tweet us @OMGNewsDaily or leave a comment below.