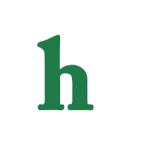 "Glee" season 5 is in the home stretch and after last week's exciting episode, in which Rachel got offered a TV role, Santana hit the Broadway stage, Mercedes record deal was on track, and Blaine's got a new rich backer, things are looking up.
'Glee' season 5, episode 19 — 'Old Dog, New Tricks'
However, there is one member of the gang that's feeling down, and that's Kurt. In Tuesday's all new episode, written by Chris Colfer himself, Kurt will come to the realization that he's the only one not making a name for himself.
"The main storyline is about Kurt. He's really one of the only ones left in the group who hasn't really made a name for himself yet, and he's feeling very down about that. So he's looking for something to supply him with that validation … He finds it when he meets this woman named Maggie who lives at an assisted living home, and he ends up joining that assisted living home's production of Peter Pan," Colfer explained to E! News.
Meanwhile, we should be catching up on what's going on with Blaine and hopefully Rachel as well as they continue to further their careers.
'Glee' recap: May 6, 2014
The group is having dinner when Kurt realizes that his friends are all very busy making a name for themselves.
When Rachel sees gossip online about her becoming a problem, Santana tells her she needs a publicist and a cause to pull an Angelina Jolie on her image.
Kurt's at work when an elderly woman asks him to put a poster of her retirement home's play in his restaurant, and he ends up telling her about all his problems, and she invites him to come visit them at the home.
Rachel decides her cause will animal rights, and she and Mercedes try to set up a public event to help the animals, and get some publicity for Rachel's image.
Kurt gets upset when Rachel and Santana tell him he can't perform at their charity event, and goes off to the retirement center to visit the set of their "Peter Pan" production. When the lead in the play tragically dies, Kurt offers to fill in.
Sam brings home one of the dogs from the shelter, whom he names McConaughey, without telling Mercedes, and she's not happy when she sees the dog has eaten her shoes.
Meanwhile, Rachel gets some publicity when the paparazzi photograph her walking multiple dogs in an effort to promote her new charity, "Broadway Bitches," but when the dogs get the scent of food they take off, and take Rachel with them, and she falls on her face in front of the cameras.
Kurt asks Rachel and Santana to come to his performance, but they can't because of their charity event. Kurt's upset because they're not supporting him the way he supports his friends.
Meanwhile, Sam is desperate to train his new dog so that Mercedes will let him stay at their apartment. Later, he tells Mercedes that he wants the dog for when she's on tour and he's lonely, and that he's upset that Mercedes doesn't have any faith in him.
When Kurt learns his new old friend, Maggie, doesn't see her daughter, he reaches out to her and learns that Maggie wasn't the greatest mom due to being focused on her career.
Maggie's daughter isn't interested in reconnecting with her mom, and Kurt is upset.
Rachel's event is going very well and Rachel tells Santana that she should consider being a publicist for a living, but her mood quickly changes when a fan tells Rachel that she's selfish and a fraud.
It's opening night for Peter Pan, and Kurt feels good about helping the elderly fufill their dreams. Kurt later tells Maggie he could really use her to talk to on a regular basis, and she lights up.
Kurt calls Rachel to apologize, and finds out she and the rest of the gang are in the audience to watch and support him. Later, Maggie's daughter walks in with flowers to support her mother.
After the show Maggie is delighted to see her daughter, and tells her it was the best performance of her life, because she was there. Kurt is happy to see them reconnect.
Rachel and the group take the elderly people to their charity event to perform for the crowd. They're a hit, and the news is all over their amazing story.
Are you a "Glee" fan? Tweet us
@OMGNewsDaily
  or leave a comment below.