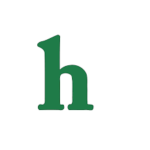 "Glee" is beginning to wrap up season 5 and in episode 18, titled "The Back-Up Plan," Rachel is taking the next step in her career by auditioning for a TV pilot.
'Glee' season 5, Episode 18 — 'The Back-Up Plan'
Rachel's role in "Funny Girl" on Broadway has earned her rave reviews, and it's only natural that she's thinking of the future. Meanwhile, Mercedes tries to help Santana land a record deal, and Blaine befriends an older, rich socialite, played by legendary actress Shirley Maclaine.
Of course, we're excited to see Shirley on "Glee," as well as see how Rachel's TV audition goes, but other news from set that Naya Rivera has been fired, has us bummed. Check back after the episode airs for a full recap, which will be posted below.
'Glee' recap: April 29, 2014
Rachel is becoming a star, and even signs with a top five talent agency. Her agent is a fast talker, and as Rachel tells him she wants to do movies and TV, he tells her that she has a "face for radio," and she's horrified.
Kurt is excited because June Dollaway is coming to campus, and tells Blaine that he's been picked to perform for her, and wants Blaine to join him.
Mercedes returns home after her producer told her he didn't "hear a single" off her album, and Santana tells her she's doing better than she is. Mercedes tells Santana that she could help her find some magic, and save her record career.
Rachel seems to be getting burned out on her Broadway career, and knows she needs to expand her horizons. Rachel gets a visit from a Fox executive telling her she's a big fan, and that he wants her to audition for a TV pilot.
Rachel tries to convince her "Funny Girl" producer to let her take a show off, but he doesn't want to hear of it. Mercedes and Santana record a song together, in hopes of getting Mercedes a single, and saving her record deal. Rachel tells Kurt about the TV audition, and he says she should stay on Broadway, but she tells him that most Broadway stars dream of being on TV and in movies, and he tells her to go for it.
Kurt and Blaine perform One Direction's "Story of My Life" for June, who is taken with Blaine, and invites him out to talk about his future. Kurt is a little jealous that June picked Blaine to mentor, but tells him to go and open some new door for them both to walk through together.
June tells Blaine that she has to spend a lot of time with him and become friends so that she can launch his career, later they perform together to help raise money for charity.
Mercedes tries to convince her producer to let Santana duet with her on a track, and he doesn't think it's a good idea. Santana agrees with her producer, and leaves.
Rachel calls her producer to call in sick while in L.A. to audition for the TV pilot. She sings "The Rose," but the producers tells her they don't need her to sing on the show, and that it's a futuristic soap opera. Rachel and the male lead read lines together, and she's a bit taken aback by his intensity, but can't seem to throw herself into the character.
The producers dismiss her, and she's so upset about the botched audition. Sidney calls her and tells her that her understudy can't go on, and she needs to be there for her performance. Frantic, Rachel rushes to get to the airport, in hopes of getting back to NYC before curtain.
Blaine is infatuated with June, who tells her she wants to put on a show to shine a light on his talent. Blaine tells her that he wants Kurt in the show, but she shoots it down. June tells Blaine to break off his engagement to Kurt, because he needs to make a decision to settle down or venture out into the unknown to realize his full potential.
Rachel is stuck in traffic, and is freaking out. She calls Kurt, who tells her to call Sidney and tell the truth. She refuses and begs Kurt for help.
Mercedes brings Santana a contract to sign so that they can work on their duet together. "You make me better," she tells her friend. Kurt wants to delay Rachel's show, and Santana has an idea of how to help this all. Santana decides to go on a Fanny in Rachel's place.
Rachel makes it back in time for the second act, and thanks Santana for helping her out, scared that Sidney will fire her for being late.
Blaine tells Kurt about his showcase, and tells him he's going to be a part of it, and Kurt is very excited.
Sidney tells Rachel he wanted to fire Rachel, but that they need her because she's a "star." He tells her that if she ever pulls something like that again he'll fire her, sue her for breach of contract, and ruin her reputation so that she never works on Broadway again.
Rachel cries about her thrashing. She gets a call from the TV producer, who tells her she didn't get the part, but that they want to give her a development deal, meaning they want to create a TV show around her, but the details aren't clear yet.
Are you a "Glee" fan? Tweet us @OMGNewsDaily or leave a comment below.