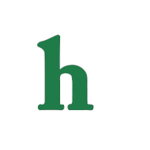 It's finally opening night on "Glee." Lea Michele's character Rachel Berry will debut on Broadway in "Funny Girl," and will have some very special guests there to support her.
'Glee' season 5, Episode 17
Not only will Santana (Naya Rivera) be back in NYC for the opening, but Tina, Sue and Mr. Shue are also in the Big Apple to support Rachel. There's just one problem, Rachel is nervous.
Even though Rachel has been waiting for this her entire life, she begins to get stage fright as she realizes the fate of her career hangs in the balance, and is based on her performance in the musical.
Will Rachel choke on opening night, or will she be a huge success? We can't wait to find out in tonight's episode.
Check back after the show for a full recap, which will be posted below.
'Glee' recap: April 22, 2014
Rachel is having bad dreams about her Broadway debut. She's been reading info about herself online, and Kurt takes her phone to cut her off from the reviews and comments before opening night.
Sue tells Will that she wants his extra ticket to NYC to watch Rachel's opening as Emma can't because she's too pregnant to fly.
Sue is in trouble with the local TV network after she ranted about NYC during one of her segments, and the network found out she'd never been to New York City, which is why she wants to go.
Tina also heads to New York for Rachel's opening night and freaks Rachel out about just about everything.
Kurt wakes up in the middle of the night hearing Rachel watching YouTube reviews about herself and reading newspaper articles about her upcoming show, looking upset by the haters.
Rachel's confidence is shot and her friends come to her rescue as she refuses to get out of bed.
The gang is surprised to see Sue walk through their door, and says she's staying there over night. Just as the group thinks things couldn't get any worse, Satana returns back to NYC.
Santana pretty much says the perfect thing to Rachel to lift her spirits, and gets her out of bed and ready to play Fanny.
Rachel is excited to see Mr. Shue, and he notices her "Finn" necklace. She tells him she got him a seat to her opening night, and that the final song always reminds her of him.
Will gets a call before the show and finds out that Emma's water has broken, and has to rush back to Ohio to hopefully see the birth of his child. "I love you. Break a leg," he tells Rachel.
Rachel performs her heart out as Sue leaves in the middle of the play to talk to a man who caught her eye earlier.
After the first act Mercedes and Kurt visit Rachel in her dressing room and tell her she did a great job. The producer tells her she did good, but Sue leaving may have hurt her review from the New York Times. Rachel again gets spooked.
Sue and the man, played by 'SNL' alum Chris Parnell, go to his restaurant, where he makes her dinner. Is this Sue's new love interest?
As Rachel sings her final number she thinks of the late Finn, and gets very emotional, crying during the song.
After the show the gang gathers in Rachel's dressing room to celebrate, and her producer tells her it's time to party at an Italian restaurant, but Rachel wants to go somewhere else. So, the gang goes to a gay bar, where they are all very excited to see Rachel.
Rachel performs at the request of the patrons, and parties with her friends in celebration. When the gang gets back to the apartment they see that Sue had a visitor. Finally, Rachel confronts Sue with harsh words.
The review is in and Rachel is terrified to read it. Santana takes the paper and finds a great review. All of Rachel's friends take turns reading the amazing review out loud.
Mr. Shue calls and reveals he has a new son named Daniel Finn. Will says he feels completely happy, and Rachel mimics his sentiment.
Sue's new man, Mario, tries to convince her to stay in NYC, but she refuses, saying she loves Ohio, and has to get home to her job and daughter. The pair say their goodbyes and Sue leaves. Later, Sue says she loves New York during her segment on the local news.
Are you a "Glee" fan? Tweet us your thoughts @OMGNewsDaily or leave a comment below.