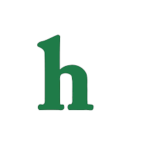 "Glee" is back for another New York filled episode. The gang will deal with the very serious issue of STD's this week.
'Glee' season 5, episode 16 — 'Tested'
In season 5, episode 16, titled "Tested," many members of the group decide to get tested for sexually transmitted diseases, and it seems Artie may have something wrong with him.
Meanwhile, Blaine, who will sing "Love is a Battlefield" in the episode, fears he's packed on the freshmen fifteen.
Mercedes will go to Rachel for sex advice while her boyfriend Sam proposes starting an all-male New York abstinence club. It seems those two are not on the same page at all.
So it seems the group will be talking about sex a lot in tonight's episode, which we'll recap in full.
So, check back after the show airs for a full recap, which will be posted below.
'Glee' recap
Blaine has been enjoying a little too much of NYC's amazing food and has gained the freshmen 15, and can't fit into his clothes.
Artie is thriving in college and has a ton of friends and so many girlfriends, but has one in particular he likes, Julie. However, Artie is sleeping with multiple partners.
Blaine continues to eat junk food as Kurt is looking better than ever and has been working out. Blaine is getting jealous.
Mercedes and Sam are heating up and she's a bit torn about whether or not to have sex with him. Sam decides to get an STD test and tells the guys about it. They all decide to go along with him and get tested.
Artie tests positive for chlamydia and can't believe it. He tells his friends and he reveals he doesn't wear condoms. His friends yell at him for being irresponsible. Blaine tells Artie he has tell the girls he's been sleeping with that he has an STD. Artie tells his sex partners that he has an STD and one of them freaks out, while the other one is totally cool with it.
Sam tells Mercedes that he got tested for STD's and got a clean bill of health. She's appreciates the sentiment, but she is still unsure about having sex and they attend church together as Mercedes weighs her options.
Kurt reveals that he's feeling good about the way his body looks after working out, and that Blaine is being tested after moving to NYC and starting college.
Kurt finds a porn website on Blaine's computer and gets upset with him.
The next day Kurt and Blaine are in class and Kurt is still annoyed by the website finding. The two of them fence in class and Kurt gets a little carried away.
Mercedes asks Rachel for sex advice, and asks about her first time with Finn. She says it was very special, and makes Mercedes feels better about making her decision.
Artie brings Julie to the diner where Mercedes and Sam are eating and Kurt is working. Artie's conscious is getting to him and he tells Julie he wants to take things slow with her.
Mercedes tells Sam she went back to church and has decided to wait until she is married to have sex. She explains that she feels like she can only share that part of herself with her husband.
Sam gets upset and then tells her he needs some time to think about their relationship.
Blaine tells Kurt that they are competing against each other and that he's losing. Blaine reveals that he loved to protect Kurt and now he feels like he doesn't need him anymore.
"I don't like the way that I feel about myself anymore," he says adding that he feels insecure about his body around Kurt. The two make up in a sweet moment.
Artie apologizes to Julie for their awkward date and confesses that he has an STD, and could have gotten from either two of his classmates.
Julie freaks out on Artie for sleeping with those idiot girls, and cites that as the reason she no longer wants to date him.
Mercedes comes home to find Sam has lit a bunch of candles and he tells her that there are so many things better than sex when it comes to her. "I can live without sex, but I can't live without you," he says.
Rachel and Mercedes hang out again, and she tells Rachel about her decision to not have sex, and she "salutes" her. Rachel reveals that she's not interested in any guys since Finn's death, and that she knows that she should date, but that she's not ready yet.
Kurt and Blaine tell Artie and Sam that they're going through a lifestyle change for better lives. Artie tells the gang he's giving up sex for now after his STD encounter and Julie dating disaster.
Are you a "Glee" fan? Tweet us @OMGNewsDaily or leave a comment below.