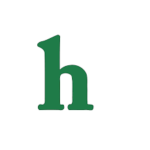 "Glee" is back, and officially in NYC in this week's episode titled "Bash."
'Glee' season 5, episode 15 — 'Bash'
This week Rachel will go another step further for her role in "Funny Girl" on Broadway.
Rachel and Kurt will disagree while all of the gang deal with adulthood, and making their way in the real world.
Meanwhile, Kurt is attacked, in what seems to be a hate crime, and the group will come together for him during a very scary moment.
There are only a few episodes left this season, and with next season being the last for "Glee," we're expecting some major storylines to begin brewing, which include member of the group in their careers, relationships, and all aspects of their lives.
The series will soon need to be tying up loose ends, and we have to say, we're loving the move to NYC for "Glee."
Check back for a full recap of tonight's show, which will be posted below after the episode airs.
'Glee' recap: 'Bash'
Rachel is still preparing for her role in "Funny Girl," and the producer packing on the pressure to be the best.
Mercedes is awakened by Sam and the TV, and the two bond, and discuss their former break up. She tells him she doesn't want to mess around and date around, but Sam says they still have chemistry, and the two start making out.
Meanwhile, the gang get together for their weekly pot luck dinner, and discuss their neighbor's friend who got beat up just for being gay, and their school's mid-winter critic.
Later, Sam is still trying to convince Mercedes that they should be together. Mercedes tells Sam to go home while she thinks things over.
Mercedes' friends aren't on board with her relationship with Sam since she just arrived in New York, and he doesn't make the best impression on them.
Rachel and Blaine duet for their winter critic at school and they anger Madame Tibidoe because they did the assignment as a duet, not individuals.
Madame Tibidoe will not allow Rachel to reschedule for after her opening night, and tells her that her teachers aren't happy with her work. Rachel refuses to miss out on the play for school. Madame Tibidoe tells her she can't take direction, and has no foundation.
Rachel then quits school in a shocking move that will likely come back to haunt her.
Mercedes' friends tell her that she shouldn't date Sam because he's white and she'll alienate black women she wants to buy her album, as well as anger black men, so she call it off with an upset Sam, and tells him to move out.
Rachel meets Kurt for dinner and he tells her she's crazy for quitting school. Kurt tries to make Rachel see the light, but she lashes out at him and they have a big fight.
On his way home from dinner Kurt sees a gang of guys beating up a man in an alley. He tries to help him and the men attack Kurt, and leave him in the alley.
Sam talks to Blaine about his break up with Mercedes, and he tries to cheer him up when he gets the call about Kurt's attack.
Everyone gets a call about Kurt, and they gather at the hospital. Kurt has some cuts, bruising, and a fracture.
Mercedes invites Sam to the recording studio, and tells him she was wrong to call it off with him because he's white, and sings him a song to represent her feelings.
Kurt wakes up to see his dad in the hospital room, and he's mad at Kurt for jumping into a bad situation instead of calling the cops.
Kurt's dad is surprised that there are hate crimes in NYC. Kurt tells his father that he was raised to stand up for himself and others.
As soon as Kurt is released from the hospital he and Blaine visit the memorial for their neighbor's friend who got beat up, and get good news that he's going to be okay.
Rachel and Kurt make amends and it's time for the pot luck again. Mercedes and Sam announce that they're officially dating, and the group teases them.
Kurt sings for his mid-winter critic and kills his performance with his friends and dad in attendance to watch.
Are you a "Glee" fan? Tweet us @OMGNewsDaily or leave a comment below.