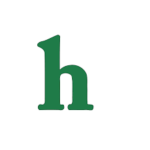 "Girl Meets World" fans rejoice. The "Boy Meets World" spin-off finally has an official premiere date. The show will debut on the Disney Channel on Friday, June 27.
'Girl Meets World' to premiere on Disney June 27
Cory and Topanga are back as parents, and after watching them grow up, deal with the issues in their young lives, and get married, fans can't wait to see how they raise their own children.
Cory has become a teacher at the school where his children attend, and Topanga runs a hip after school hangout, so between the two of them, it seems they always know what they're kids are up to.
Cory and Topanga are back as parents
Meanwhile, their daughter, Riley, will be the center of the show, and her best friend, Maya, who is very Shawn Hunter like, will be right by her side through it all.
The official "Girl Meets World" theme song is actually sung by the two actresses, Rowan Blanchard and Sabrina Carpenter, and will debut on May 20.
What are your thoughts on "Girl Meets World" premiering on Disney on June 27? Will you watch? Tweet us @OMGNewsDaily or leave a comment below.