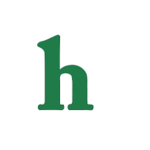 Girl Meets World is the highly anticipated sequel series to ABC's teen hit Boy Meets World. The show debuts in late June, and we've got some great info on the series for you.
Girl Meets World spoilers: What you need to know before the premiere
Of course Cory and Topanga are no longer love sick teens, the couple are now in their 30's and raising a family including a daughter, Riley, and son Auggie.
Riley is a cheerful and responsible young lady who deeply cares about her family and friends. She works hard at school and prides herself on trying to do the right thing, much like her mother, Topanga, when she was young.
However, Riley's best friend Maya sometimes makes this hard. Maya is tough and independent, and doesn't come from a conventional home like Riley. Maya often pushes Riley's limits and encourages her to take on new adventures.
Riley's little brother, Auggie, is young, adorable, and silly. He is eager to grow up and be just like his dad, Cory.
Riley's crush is named Lucas. He's handsome, sweet, and has an easygoing attitude. Lucas is often the voice of reason for his friends. However, another friend may steal the spotlight. Farkle is Riley and Maya's quirky, smart, friend, and rumor has it his father is Stuart Minkus!
Old faces from Boy Meets World will be back
Cory and Topanga are all grown up now as Cory is a teacher at Riley's school, which sometimes makes life harder for her, Topanga juggles raising her family with her career as a lawyer.
The family lives in New York City, where we saw Cory, Topanga, Shawn, and Eric all move in the series finale of Boy Meets World.
There will be an array of guest stars returning as their former Boy Meets World characters on Girl Meets World as well including Stuart Minkus, Harley Keiner, Shawn Hunter, Mr. Feeny, Cory's parents, and more.
Cory's younger brother, Josh, will also play a role in his children's lives, as he'll be the young, hip uncle that the kids look up to.
Are you excited for the Girl Meets World premiere on June 27? Tweet us @OMGNewsDaily or leave a comment below.