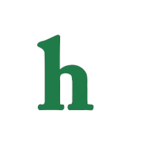 "Girl Meets World" is set debut on The Disney Channel in one month, and a big spoiler has just been released involving "Boy Meets World" character Stuart Minkus.
'Girl Meets World' spoilers: Minkus is a dad!
Minkus, who was the nerdy pest in seasons 1 and 2 of "Boy Meets World," is back for the sequel series, and he's playing a very big part. (Spoilers below!)
Minkus will play the father of Farkle, Riley and Maya's nerdy sidekick friend. It seems Farkle will be Minkus' little mini me, and is sure to bring some laughs to new and old fans alike. Later in the season there's reportedly a hilarious scene between Minkus, Farkle, and Shawn Hunter that we can't wait for!
'Boy Meets World' fans eagerly awaiting the premiere
While the premiere date's been set, the opening credits have been released, and even a few clips have been thrown out there to help "Girl Meets World" fans wait for the premiere, "Boy Meets World" fans are the ones who are on the edge of their seats.
The show, which documented Cory's love with Topanga, and friendship with Shawn, has become a huge fan favorite, and has sucked in viewers that weren't even born when the show as on air. We've got a feeling that "Girl Meets World" is going to be a huge hit, and we can't wait to watch it!
What do you think of the latest "Girl Meets World" spoiler involving Farkle and Minkus? Tweet us @OMGNewsDaily or leave a comment below.