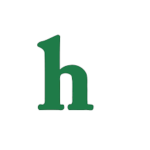 "Boy Meets World" fans have embraced "Girl Meets World," and so have a whole generation of new fans. The hit Disney show has been picked up for season 2, and has already started work on it.
Girl Meets World begins working on season 2
Rowan Blanchard, who plays the adorable and lovable daughter of Topanga and Cory Matthews, Riley Matthews, confirmed the new via Instagram and Tumblr this week, posting a photo of the cast's name cards captioned "And we're back. #seasontwo."
"Girl Meets World" fans are dying to see the rest of season one, which has guest stars such as Rider Strong's Shawn Hunter, as well as Cory's parents, Amy and Alan Matthews, who will be also making an appearance.
Cory's younger brother, Joshua, will also stop by the show, and be the cool, young uncle to Riley and little brother Auggie.
More 'Boy Meets World' stars to show up?
Meanwhile, "Boy Meets World" fans are eager to find out if any of the other characters will be making their way to "Girl Meets World" such as fan favorite Eric Matthews, Jack Hunter, Rachel McGuire, or Shawn's former love, Angela.
Former characters such as Harley Kiner and Stuart Minkus have already appeared on the show, and "Girl Meets World" fans loved every minute of it.
With the show rising in popularity, fans are hoping for a huge run much like "Boy Meets World" had as fans will be able to grow up with the characters throughout all of their life changing experiences.
What do you think about "Girl Meets World" filming season 2? Are you excited? Tweet us @OMGNewsDaily or leave a comment below.