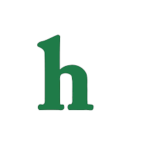 Girl Meets World was back for episode 3 on The Disney Channel, and we're still hooked. In the episode titled "Girl Meets Sneak Attack," Riley thinks her life is perfect and is in a great mood until she goes to school and sees her crush, Lucas, flirting with a new girl, Missy.
Girl Meets World episode 3 recap: "Girl Meets Sneak Attack"
Riley gets jealous and embarrasses herself by accidentally sticking her finger up Lucas' nose. She hides in her locker, but is found by Missy, who is snotty to her, and rubs in the fact that she's going to ask Lucas out on a date.
Meanwhile, Riley's brother Auggie decides he doesn't like his "best friend" Mr. Googley anymore because he has a new girl best friend, and is trying to act like a grown up to impress her, much to Cory and Topanga's dislike.
Later that night, Riley vents to Maya about how she's not ready to be as grown up as Missy, and wants to learn how to flirt. Just then, Farkle enters her room through the window and agrees to teach her how to flirt with Lucas.
The next day at lunch, Riley confronts Lucas and tells her that Missy is bad news, and that he shouldn't spend time with her alone. Missy counters by getting herself and Lucas sent to detention…alone.
Riley gets jealous when a new girl flirts with Lucas
Riley gets upset with Cory for giving the two detention, and asks for detention herself. She and Maya gang up on him, and he's forced to give her detention.
Later, Auggie tells Topanga that he has an older woman, Ava, coming over and that he's in love with her. The doorbell rings and an adorable blonde girl standing outside.
Topanga realizes that Ava who is 6, and one year older than Auggie, has been telling her son what to do, and bossing him around.
Missy is upset when she realizes that Riley and Maya are also in detention. Farkle joins detention because his friends are there, as Cory continues to teach them during their punishment.
Lucas asks Riley, Maya, and Farkle to join he and Missy at the movies, and when Missy declines Lucas tells her that he'd rather be with his friends.
Later, after having learned her life lesson for the episode, Riley talks Auggie in to acting like a 5 year old again, and all is right in the Matthews house yet again.
What did you think of the latest episode of Girl Meets World? Tweet us @OMGNewsDaily or leave a comment below.