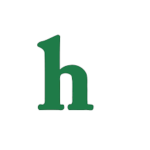 It's October, and on "Girl Meets World" that means an all new Halloween special. Riley's little brother Auggie tells viewers three tales of terror.
'Girl Meets World' Halloween Special Recap
In the first story, Farkle must face his biggest fear, which is softball in gym class. Maya is the pitcher, and she's got a wicked arm. Farkle is up to bat, but gets distracted when he begins acting crazy.
Lucas is forced to take Maya out of the game, and become the new pitcher. Lucas decides to help Farkle face his fear, and intentionally hits him with the softball, to which he learns that it doesn't hurt that bad, and is now seemingly fine with the idea of playing softball in gym class.
In Auggie's second story, his sister, Riley, must also face her fear, which is spending the night at Maya's house. Riley loves Maya's house during the day, but doesn't like it at night, and often calls Cory to come pick her up before the sun rises.
Both Cory and Maya tell Riley that she needs to get it over with already, and she decides to go for it, but is very reluctant.
'Girl Meets World' — Auggie's Tales of Terror
When Riley sees a shadow on the wall she freaks out, but then realizes that it's only Maya's grandmother. After calming down again she and Maya are both scared after they see some scary silhouettes, which only turn out to be Lucas and Farkle in their trick-or-treat masks.
Riley then learns that Maya's house and neighborhood isn't scary at all, but nice, and kind of pretty. It looks like she's finally over her fear after all.
Auggie's third tale is all about him. Cory and Topanga won't let him sleep in their bed, and is scared when he realizes he actually has a monster under his bed.
After many screams and visits from his parents, Auggie then faces his own fear, and banishes the monster, who is a little boy, that lives under his bed, and can finally sleep in peace.
What did you think of the "Girl Meets World" Halloween special? Tweet us @OMGNewsDaily or leave a comment below.