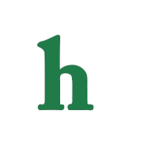 "Boy Meets World" fans are on the edge of their seats waiting for this week's all new "Girl Meets World" holiday episode where Rider Strong will appear as his famed "BMW" character Shawn Hunter.
In an brand new clip from the episode, exclusive to Buzzfeed, Maya meets Shawn for the first time and isn't afraid to face the legend.
"I've heard stories about you. You're great in the stories. So far I'm not seeing it," Maya tells Shawn. The two go on to argue about which set of best friends, Cory and Shawn or Riley and Maya, are actually the best of the best friends.
Shawn brags that he and Cory finish each other's sentences, but Riley and Maya top that by reading each other's minds. "We can do that," Cory boasts. "No we can't," Shawn tells him.
It should be so much fun for "Boy Meets World" fans to get the reunion they've been waiting for as well as "Girl Meets World" fans to finally meet the original best friends. (That's right, Cory and Shawn are the O.G.'s of best friend universe.)
Don't forget to set your DVR's because this is one episode of "Girl Meets World" that you'll want to watch over and over again.
The "Girl Meets World" holiday episode featuring Shawn Hunter himself will air Friday at 8 p.m. on Disney Channel.
Are you excited to see Cory and Shawn back together on "Girl Meets World?" Tweet us @OMGNewsDaily or leave a comment below.