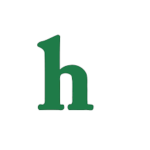 The "Girl Meets World" cast just keeps growing. Actor Uriah Shelton has been cast as Cory Matthew's younger brother, Joshua.
'Girl Meets World' casts Cory's younger brother Josh
"Boy Meets World" fans may remember Josh from the show, as he was a surprise later in life baby for Cory's parents, Amy and Alan Matthews, and born when Cory and Topanga were in college.
This would make "Uncle Josh" anywhere from ages 17-19 on the show, as it's been reported that he will be Cory and Topanga's kids fun, cool, young uncle.
Will Cory's other brother Eric return for 'Boy Meets World' sequel series?
However, the brother fans really want to see on "Girl Meets World" in Cory's older brother, Eric. So far actor Will Friedle has been on set to watch episodes being filmed, but hasn't confirmed his involvement with the show.
We're hoping for the entire Matthew's family, which includes honorary son, Shawn  Hunter, of course, to get back together on "Girl Meets World."
Are you excited to watch "Girl Meets World" when it debuts on The Disney Channel in June? Tweet us @OMGNewsDaily or leave a comment below.