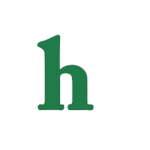 "Girl Meets World" has aired only two episodes on The Disney Channel, but one thing is clear, the show is sticking to the tradition and values of the original, "Boy Meets World."
'Girl Meets World' follows in the footsteps of 'Boy Meets World.'
In episode one, we see Cory and Topanga as parents, basically handed the world over to their teenage daughter, Riley, and challenging her to find out who she will be in it.
In episode two, the show pointed out a valuable lesson that it obvious to today's parents, but not so obvious to their kids.
Valuable lessons being taught to the new generation
During the show, Cory, who is the new Mr. Feeny, told his students that there is so much more to life than technology, and that they have become an uncaring generation due to the lack of human contact, and interaction online.
Cory challenged his students to do a project without their cell phones and computers, and do it at the library, which to Riley, Maya, Farkle, and Lucas was basically unheard of.
'Girl Meets World's' young stars are adorable
The group find out that Maya was an amazing drawer, and that human interaction is much more deep and meaningful than their online relationships with one another. Another lesson learned in Riley's new world, and something tells us it won't be the last.
We love that "Girl Meets World" is carrying on the humor, values, and family tradition that we loved so much in "Boy Meets World," and the young cast are adorable as can be. The show is definitely a hit with fans.
Are you loving "Girl Meets World?" Tweet us @OMGNewsDaily or leave a comment below.