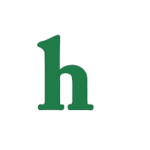 Gethin Anthony Charles Manson role is a done deal for a new NBC drama that will star Aquarius and star David Duchovny.
NBC signs Gethin Anthony for Charles Manson role
The 13-episode ordered drama that will star The Game of Thrones star Gethin Anthony as Charles Manson is currently being written by John McNamara and will also star Twisted actor Grey Damon.
The new highly anticipated drama will take place in the 1960s and is set to follow the story of Duchovny's LA police Sergeant character as he tracks the rise of Charles Manson and his cult family of murderous followers.
Entertainmentwise released a statement saying,
"Gethin's character is described as the 'archetypal Authentic Hippie Freak whose intense charisma draws young followers to him in droves.' The show starts as Manson begins to form his group of young women 'through the combination of sex, drugs and a paternalistic and caring attitude.'
New NBC series Aquarius promises to be a hit
Along with Gethin Anthony Charles Manson role actress Emma Dumont will also be joining the growing cast playing Young Emma Karn, a woman who has gone missing after becoming a part of the Manson family cult family.
Gethin Anthony's last appearance was in the first two seasons of "The Game of Thrones as Renly Baratheon.
NBC's official site issued an official description of the film on their Aquarius website posting:
"It's 1967 and the era of free love, drug experimentation and Vietnam is in full effect. When the teenage daughter of a respected lawyer goes missing, LA Police Sergeant Sam Hodiak (David Duchovny, "Californication," "The X-Files") starts asking around. He soon discovers that the hippie kids he's questioning don't take kindly to cops, especially one with hair as short as his. Needing the help of someone they trust, he partners with rebellious undercover cop Brian Shafe, a man who's more comfortable rolling a joint than patrolling a beat. It's not long before they stumble upon a small-time cult leader seeking out vulnerable women to join his cause. From there, they follow this man's trail down a rabbit hole of drugs, sex, murder and cultural revolution. Little could they know, however, the guy they're hunting will eventually become the killer we now recognize as Charles Manson."
As previously reported, back on June 7th Charles Manson was making media news headlines over his upcoming parole hearing.
Charles Manson parole news is making big waves across the social media today as thousands protest the suggestion of Manson's parole.
It had been reported that Manson's court appointed attorney will be asking the parole board for permission for Manson to be released from prison and placed into a psychiatric care facility.
DeJon R. Lewis stated in a news report with CNN that in next week's parole hearing for his client, murderer Charles Manson he will be requesting the plea in front of the board.
Charles Manson continues to be a popular pop culture news interest despite being imprisoned for life since 1969 after he was found guilty of orchestrating his cult followers in the murders of actress Sharon Tate and six others.
What do you think about NBC casting Gethin Anthony Charles Manson role for the new NBC drama?