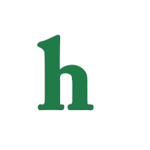 Gerard Butler is out. The hunky Irish actor has officially dropped out of the "Point Break" movie remake, disappointing his fans all over the globe.
Gerard Butler exits 'Point Break' movie remake
While the first movie was a fan favorite, it was not highly regarded by critics, so a remake was a bit of a surprise to many.
So, while Gerard Butler exiting the "Point Break" remake probably wasn't a bad move for his career, the fans will be bummed not to see him in the film.
Butler cited scheduling conflicts and creative differences as the reason behind his exit from the movie, but could he really have been worried about being mocked for his involvement? Who knows…
The movie to film as scheduled?
However, the show must go on, and the director is said to be firm on the filming start date, and will work quickly to recast Gerard Butler's role so that the movie can proceed as scheduled.
What do you think about Gerard Butler dropping out of the "Point Break" remake? Tweet us @OMGNewsDaily or leave a comment below.