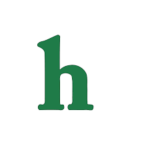 George Jung the legendary drug dealer behind the hit Johnny Depp film "Blow" has been released from prison after twenty years behind bars.
The coke smuggling pop culture legend that inspired Hollywood heartthrob Johnny Depp to tell his story in "Blow" was released from prison after serving almost two decades at FCI Fort Dix in New Jersey.
Now 71-years-old George Jung, who was personally responsible for almost 90 percent of all the cocaine that was smuggled into the United States during the 70s and 80s is a free man.
Jung was originally scheduled for prison release in November 2014, but gained an unknown early release.
It is reported that George Jung will be residing in a halfway house on the West Coast, where he will be receiving counseling on how to transition back into society.
The pop culture film hit "Blow" is based on the real life stories of George Jung, Pablo Escobar, Carlos Lehder Rivas and the Medellín Cartel.
George Jung's biopic life story was portrayed in the 2001 film "Blow," starring Johnny Depp.
As far as future plans for George Jung go, it is too early to tell where this now elderly drug dealer will spend his twilight years, but one has to believe there will be some media interviews coming soon.
Stay tuned for more news on George Jung's release from prison.