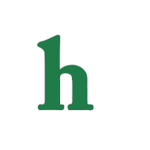 Garth Brooks took a nasty fall on Friday night during a concert in Kentucky crying out in pain in front of thousands of country music fans.
During Garth Brooks first show in Lexington in 16-years, Brooks was performing his encore song, "Tearin It Up" when he attempted to jump from the stage slipping on a movie stage set falling to the ground hard.
This is the second time Garth Brooks has bite the dust during a show in the past couple of months, in September Garth tried to do a jump in the air that found him on the floor.
There have been no official reports as to if Garth Brooks injured anything but his pride during the fall. Garth Brooks is scheduled to continue his world tour with wife Trisha Yearwood in the United States through December.
Garth Brooks first arrived on the country music scene with his first hit 1989  "Much Too Young (To Feel This Damn Old.) The songreached number two on the country charts and 13 on the Billboard 200. From then on Brook's career skyrocketed through out the next decade plus.
On October 26, 2000,  Garth Brooks officially announced his retirement from recording and performing, nine years later Brooks announced that he was coming out completely out of retirement and going back out on the road with a huge world tour.
Lets hope the next shows will be a little less painful for the 52-year-old "Friends in Low Places" hitmaker. Maybe he should just ease up all together on the whole jumping around the stage thing these days, if he does not want to have to cancel his upcoming shows due to injury?